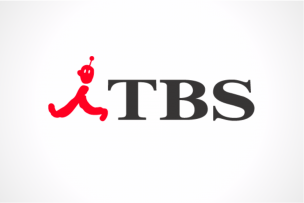 News Producer
Location: Washington, DC
Contract: Full-Time
Tokyo Broadcasting System International (TBS) has an immediate opening for a news producer in our Washington DC bureau, covering a wide range of issues including US politics, foreign policy, economics, and general-interest stories. This full-time position involves working closely with correspondents from Japan to assist in all aspects of the reporting process. The ideal applicant is a strong communicator with a positive attitude and flexible mentality. This position involves working some irregular hours, weekends, holidays, as well as occasional domestic and international travel, at times on short notice.
You should have:
– A degree in journalism, communications, international relations, East Asian studies, political science, or other relevant field.
– Familiarity and interest in topics related to US foreign policy and domestic politics, East Asian regional affairs, and current events.
– Strong English communication skills and the ability to quickly digest a lot of information.
– Conversational level Japanese language ability.
– Ability to work under deadline pressure.
You will be expected to:
– Attend regularly-scheduled press briefings, congressional hearings, and panel discussions around DC, taking note of pertinent information and conveying that to correspondents. – Do research and fact-checking for breaking news and day-of stories.
– Work with Japanese correspondents to conceive and develop ideas for long-form feature stories.
– Book interviews, arrange shoots, and facilitate logistics for domestic and international travel, accompanying camera crews to other locations as necessary.
– Assist with on-site news production and in-house recording, logging, and editing of video feeds.
– Compile and prioritize information on daily, weekly, and long-range news events in coverage area.
TBS is one of the oldest and largest television and radio broadcasting networks in Japan and broadcasts nationally via 28 affiliate stations.
The Washington, DC bureau covers news primarily in the United States for broadcast in Japan.
To be considered for this position, you must be legally authorized to work in the United States. Interested applicants should email a resume and brief statement of interest todc@tbsi-us.com. The position will remain open until filled and applications will be reviewed on a rolling basis.
We look forward to hearing from you!
Link source